Malvitech Machinery Sdn. Bhd. provides high-speed, secure and temporary access for vertical transportation of people and equipments across a wide range of construction, renovation and industrial projects in Malaysia. We are able to offer you a cost effective, skillful, friendly and competitive service you need to make sure your project completes on time. Not only that, we are also the approved authorize erector by "Department of Occupational Safety & Health" Malaysia.
Range of Products we specialize in :
Mast Climbing Work Platform (MCWP)
Passenger & Material Hoist (ANKA Hoist)
Temporary Gondola System
Frame Type Scaffolding System
Aluminium Scaffolding System
Scissor Lift
Boom Lift
We offer a complete range of services :
Rental
Installation, Dismantling & Shifting Work
Transportation
Maintenance & Technical Supervision Work
Initial Drawing Planning
Estimation Cost Control
If you work at heights for any reason, we can plan and supply the most efficient products and services for any application :
Construction
Cleaning & Painting
Curtain Walling
Plastering
Window Cleaning
Window Replacement
Refurbishment
We constantly invest in our employees training at every level and in all areas, to ensure that we have a completely capable workforce. This guarantees that the job they deliver and the support they provide is of the highest standard.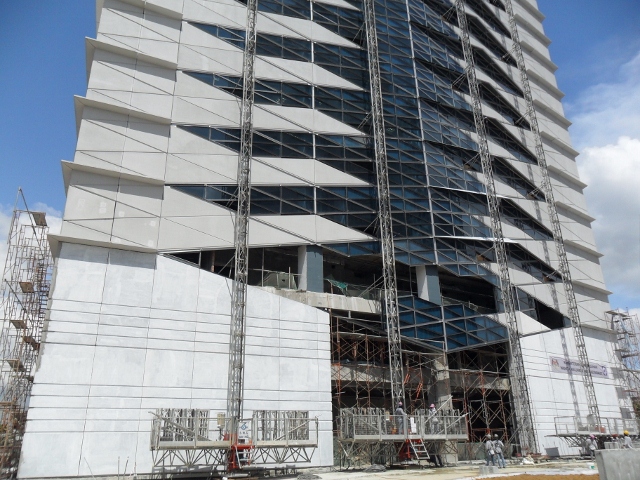 Recently completed project in June 2011.
Aluminum Clading 4G10 Putrajaya with using a Twin Mast confurgation of Mast Climbing Work Platform.