Aluminium Mobile Scaffold Tower is ideal for narrow access work. These towers are designed light weight and can be used as static or mobile towers and facade scaffolds with other limitless applications in restricted access areas. They take up the minium of space in corridors, on pavements and other 'public' areas. These unique single mobile towers only need one platform per level, making them lightweight and extremely portable. These towers are applicable for indoor and outdoor usage.
The aluminium scaffolds can go up to a maximum height of 16 meters, 2 meters, 2.5 meters or 3 meters in length and 0.85 meters or 1.48 meters in width.
Aluminium Mobile Scaffold Tower can be use for :-
Building Maintenance
Cleaning services
Aircraft Maintenance
Ship Maintenance
Train Maintenance
Construction Installation Work
Event or Concert
All of the above can be seen in action in our PROJECTS area, where we have pictures and descriptions of our most recent projects.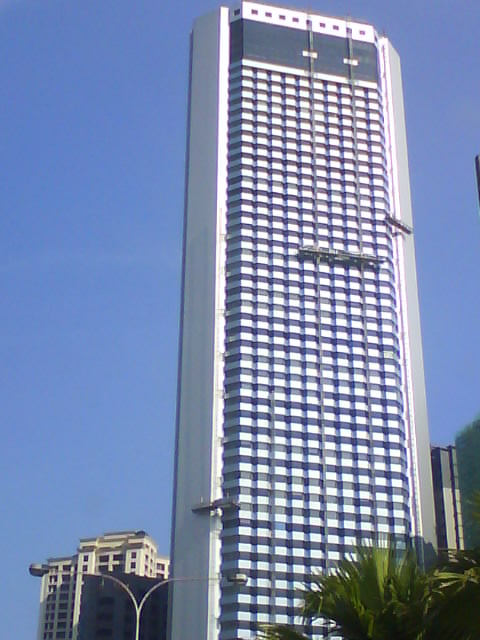 Refurbishment Project in Kuala Lumpur, Malaysia, 2010.
Work done:
Aluminum cladding
Using:
10 units Single Mast Climbing Work Platform

2 units Twin Mast Climbing Work Platform